Pocono Juggle/Circus Arts Fest 2018
BIG SHOW 2018 Special Guests and Performers... tickets sold at the gym Fri. & Sat.
Join us for a weekend of pure fun!
Where jugglers and circus arts enthusiasts come to...

* practice their craft
* share their craft
* rekindle friendships
* build new friendships

OUR EMCEE...
STEPHANIE MONSEU​
…
has traveled near and far over the past decade perfecting her art of contact, toss and hat juggling. Along with performing in the Baltimore/Washington area she has recently started a career in Thai Massage. When not helping others deal with their own shoulder and neck issues she can be seen at her gym teaching her hats how to fly, roll, hop, and dance all about.

**Kathryn will be bringing her Thai Mat and will be available to book a few sessions​​ for those interested.
…
hails from Salt Lake City, Utah. She taught herself to juggle 3 balls at the age of 12 while bored during baseball practice and has been throwing stuff ever since. She now lives in Los Angeles, CA and when she isn't juggling she works editing for major films and TV shows.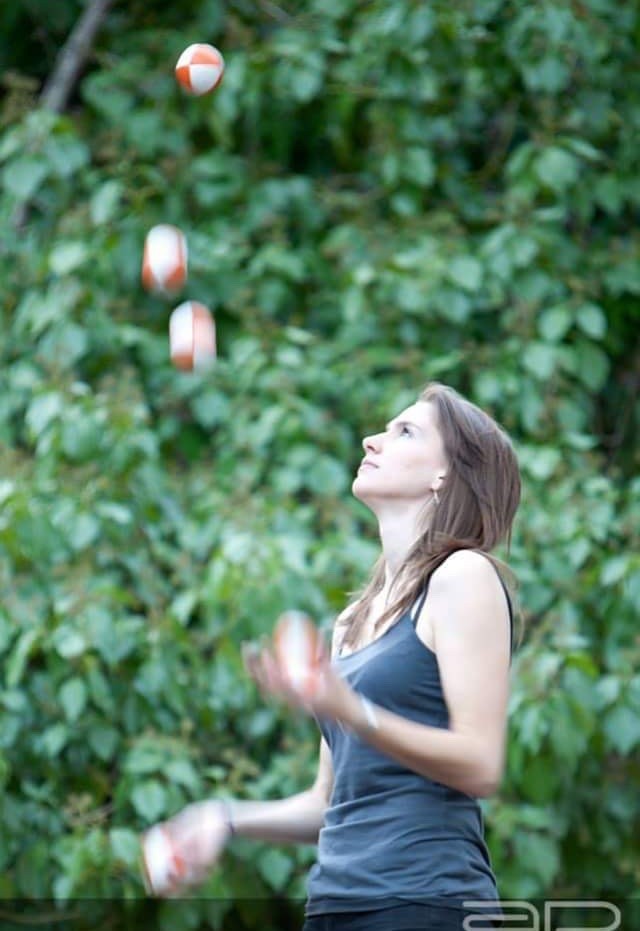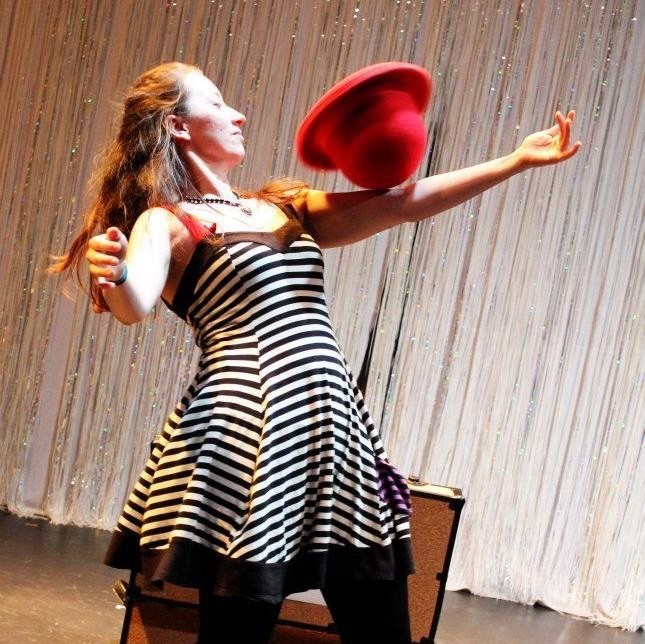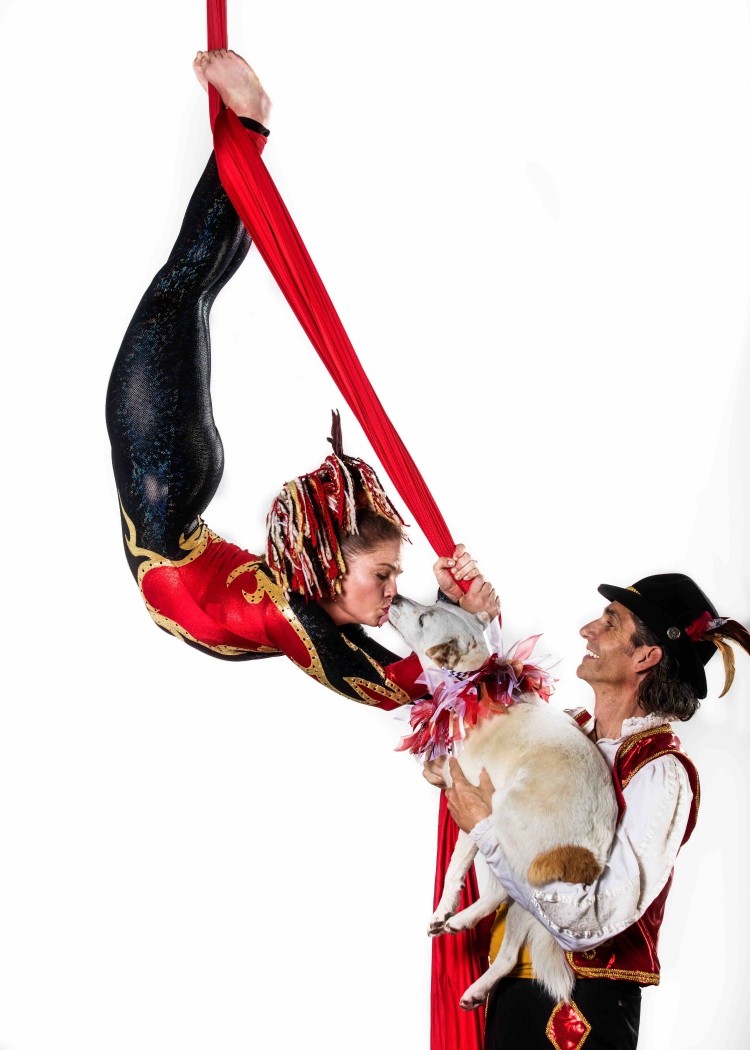 ...features balance artist Dextre Tripp and his wife, aerialist Jana Colgin.Together with their five rescued dogs, they put on a comedy filled, family friendly, acrobatic stunt show in their gorgeous one-ring circus stage.

Jana presents aerial acrobatics including trapeze and aerial silk. She's known for her strong woman act that's been featured on The Ellen Degeneres Show, the CBS Early Show, and America's Got Talent. With a background in competitive gymnastics, Jana isn't so good at training dogs, but she's perfectly qualified to train people as an ACSM Certified Personal Trainer. Deadlifts are her favorite. She'll leave the dog training to Dextre!
Dextre's skills include ropewalking, ladder balancing, unicycling, juggling and dog training. His performances have been seen across the globe and have been featured on the MTV Music Awards, NBC's the Today Show, and The Ellen Degeneres Show. Dextre's unique flair for family-friendly comedy and his dazzling feats of balance keep the audience charmed and enthralled. He designs and builds all of the props for Circus Stella himself, but most importantly, he does the dishes.

California juggler Chris Garcia, aka Draco Diabolo, is a former student of Matt Hall, having become a diabolo innovator and performer. Chris teaches diabolo to kids in middle schools for their PE classes. He is the inventor of DiaGlo, a new brand of LED diabolo sticks that are the currently the lightest, brightest, and most durable on the market. Chris founded the Santa Cruz Juggling Festival in 2009 and hosts Diabolo Jam, a free diabolo meet-up group held in the SF Bay Area. When Chris is not travelling and performing juggling, he likes to spend his time developing his own video games.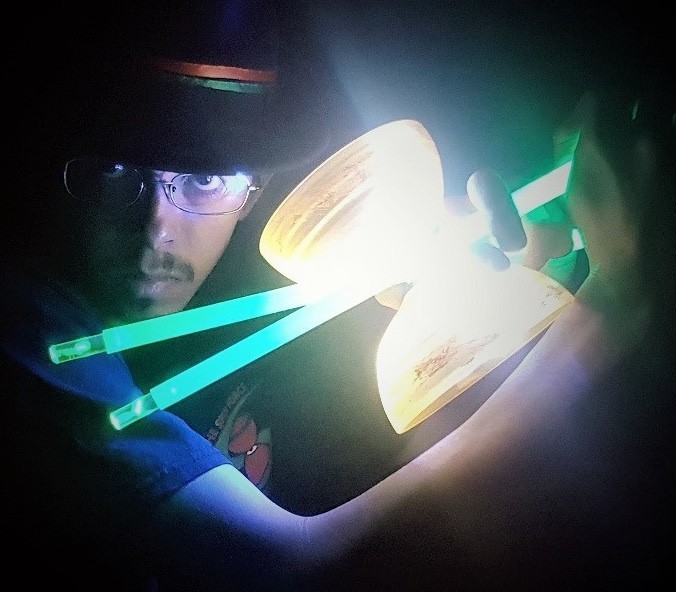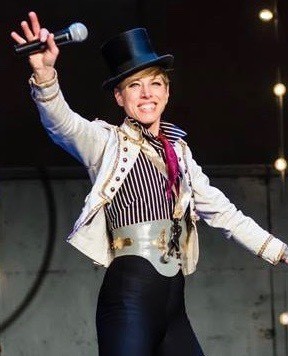 Our Headliner... JOSH HORTON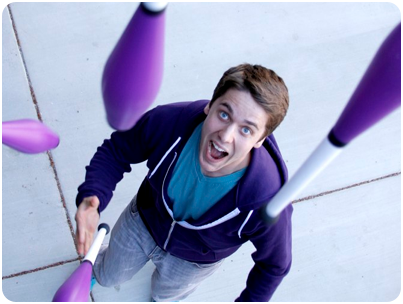 Snappy comedic dialog, quick-witted improvisation, audience participation, amazing technical skill not to mention excitement and danger, sets the pulse of the show. Fly by Night's high-energy performances and quirky sense of humor have been witnessed internationally by hundreds of thousands of people.

Steve and Ryan of Fly by Night have a certain synergy that is hard to find in a comedic duo. Their professionalism and polish as artists, is a result of countless hours of training, performing, hard work, and a passion for entertaining.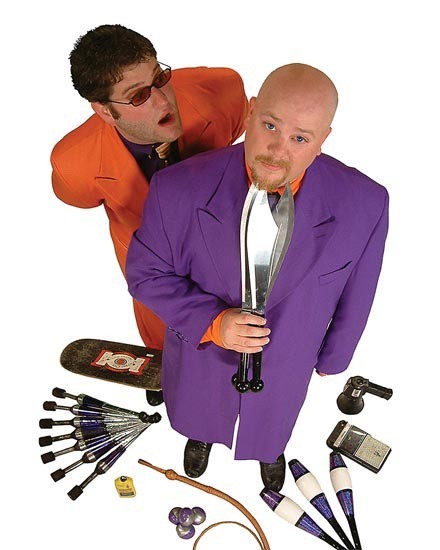 Stephanie Monseu is a co-founder of the Bindlestiff Family Cirkus, and has toured across the US and internationally as a Ringmistress and variety artist. Since 2009, she's developed and implemented Bindlestiff's Cirkus After School in New York City and several communities in New York's Hudson valley. Cirkus After School is a social circus program that uses the arts of the big top to encourage youth to become stronger learners, community members, and leaders by encouraging them to express themselves creatively, challenge themselves physically, and work inventively with others. http://www.bindlestiff.org
Josh first came in contact with juggling at an after school circus program in Normal, Illinois. There he learned to juggle 3 clubs and later 3 torches. In the following years Josh began competing in the world championships of juggling. Josh has won a combined 9 gold medals from the World Juggling Federation and International Juggler's Association. After college Josh worked a "real job" for a few years. He managed social media campaigns for Sony Pictures, Coca-Cola, Mattel Toys, and other major brands. After quitting his job to go full-time juggler, Josh decided to work on growing my own social media audience. Through creating incredible and creative online videos I have grown a young, loyal, and engaged audience of nearly 1,000,000 fans!
Andrew Kaefer is a 15 year old juggler from Maplewood, NJ. He has trained at The Circus Place, Trenton Circus Squad, Smirkus Camp, and Circus Warehouse and has performed in 100+ shows throughout the Northeast. He currently trains with Juggling Coach Richard Kennison. This summer he is thrilled to return as a Trouper in the Circus Smirkus 2018 Big Top Tour. In his spare time, Andrew is a sneaker and clothing aficionado.